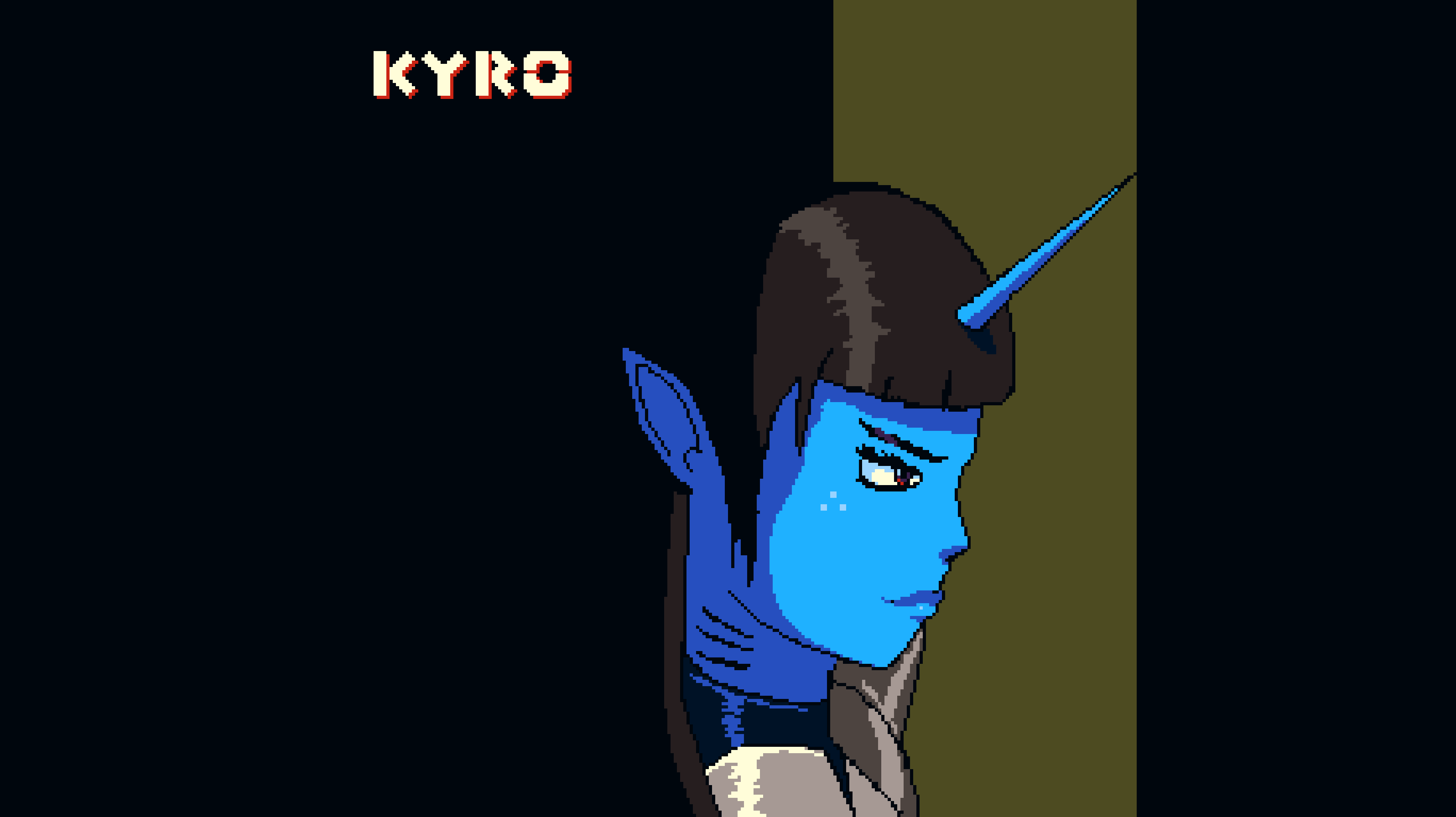 Kyro
A downloadable game for Windows, macOS, and Linux
Kyro is a top-down puzzle game inspired by the Adventures of Lolo series of games, which were enjoyed on the original Nintendo Entertainment System. Each level takes place on a single game screen, and you must get to the yellow doorman to continue to the next level. Note the signs; they hold words of truth and wisdom. They're also Chatty Cathys, so you could just ignore them if you wanted.
You play Maxalena, a warrior looking for a precious hidden jewel that is said to have been altered with a lost advanced technology from a race long extinct. The gem allows its user to displace themselves to another position instantly.
Basically, the gem can teleport you after being thrown on the ground. You have to use that to traverse the different puzzles in the game world. Pretty simple.
I created the game in January to February of 2015 over the course of about 3 weeks. It's #2 in a series of games that I am creating, with each game being created in a short period of time. The label "Shakecan Games" indicates the "content under pressure" style that I'm approaching development with.

I probably should put that next to the label itself next time, haha... Oh, well.
REQUIREMENTS
The game is fairly light weight. I'm unsure of the requirements in particular for graphics card or CPU, but here's a series of rough guesses for requirements to just run the game alone based on testing:
- Java Runtime Environment 8 or greater
- OpenGL 2.0 or greater ready graphics card (basically, if your card can do shaders in modern games, it'll prolly handle this no problem, as there's no shaders in this game)
- 1 Ghz or greater CPU
- 256 MB or greater of RAM
- More of everything! Greater, GREEAAATTTEEEERRRR!!!!
KNOWN ISSUES
On Linux, using F4 to go into fullscreen mode doesn't seem to work (at least, on my Linux machine).
On Linux, You need to use the "java" command to start the .jar file if you want to save any settings (starting the game by double-clicking will run it okay, but it will crash if you try to save settings).
Purchase
In order to download this game you must purchase it at or above the minimum price of $2 USD. You will get access to the following files: