Gearend
Hello!
I wanted to pop in and let you guys know what's going on with Gearend. I've been cranking away, working on it, and have added a couple of new things that was in the last update 2 days ago. The game now has some initial dialogue that tells you some basic controls to get you on your way in-game. (Hopefully this won't crash the game depending on the keys you've bound, haha.) I've also optimized the game a bit more - it should run a bit better.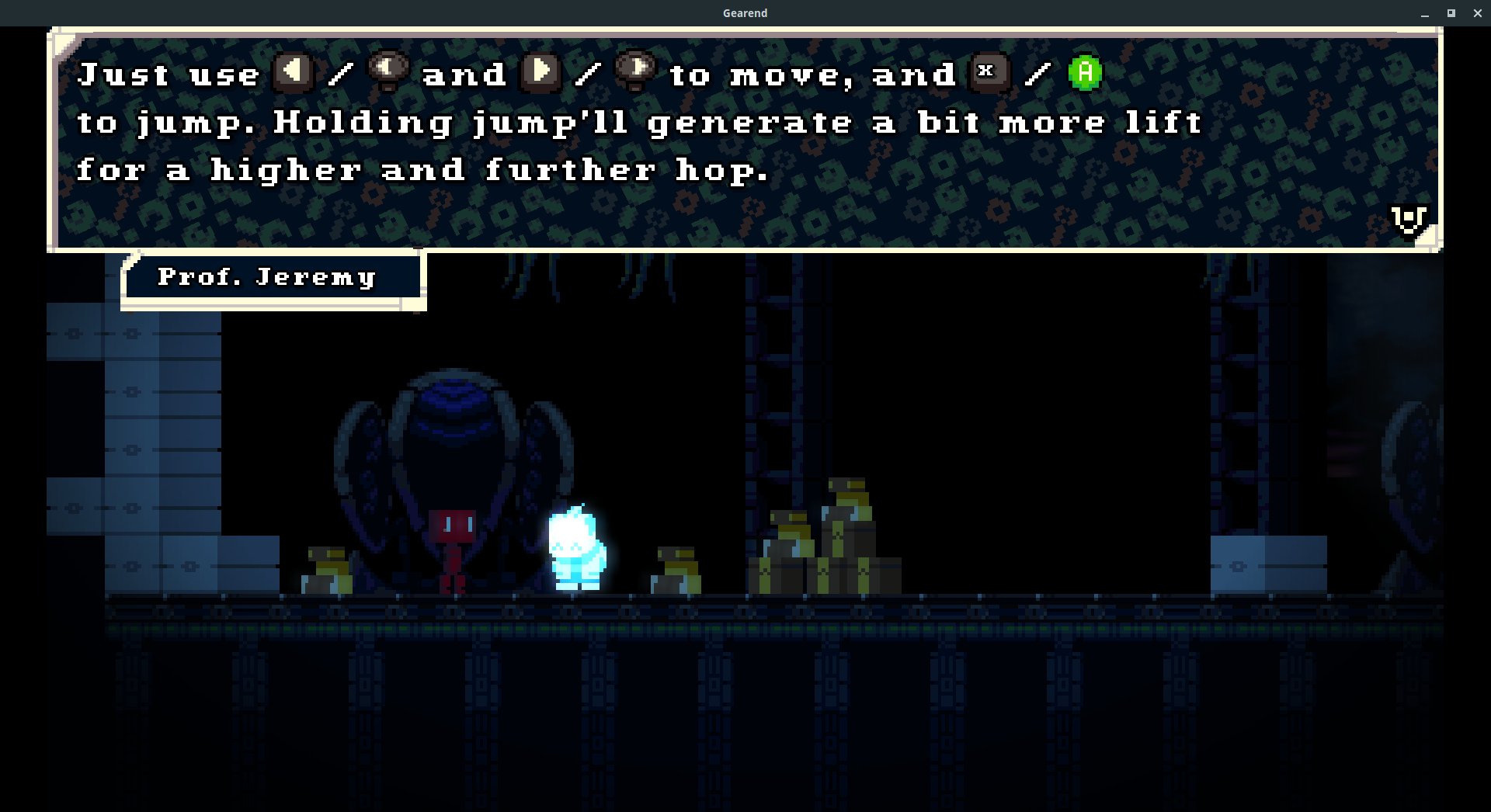 I've been working on getting the game up to snuff for its Steam release, which is due for tomorrow, 11/17/17. To that end, I've added Steam achievements to the game (which, of course, are only visible if you play the game through Steam). Despite adding Steam Achievements and Steam Cloud Saving, Gearend remains a DRM-free game that doesn't require online activity to play, haha.

Just as a reminder, everyone who has purchased the game here on itch will also be entitled to a copy of the game on Steam (which they will receive here, on itch). You'll redeem your Steam purchase by clicking on the "Request Key" button on your purchase page.

Anyway, that's about it. Thanks a lot for accompanying me on this journey of game development and helping me out with testing and bug reporting. It's been very fun, haha!
Files
gearend-linux64.zip
146 MB
gearend-windows.zip
133 MB
gearend-linux32.zip
149 MB
gearend-crossplatform.zip
88 MB