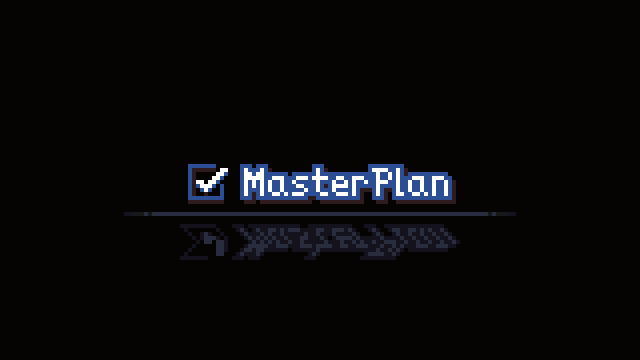 MasterPlan
v0.7.2 - PURCHASE ME, AND BE RID OF THE DERISION OF FAILURE
---
The release of v0.7.2, a new stream, and a week-long 20% off sale!
Regards! It is I, SolarLune, here with some more news regarding MasterPlan!
Sizing
This new update, v0.7.2, brings a small, but important, QoL update to MasterPlan. The biggest improvements are support for resizing panels, as well as tab focusing. To resize Panels, simply grab the colored rectangle at the bottom-right corner and drag. And with tab focusing, you can keep your hands on the keyboard more by using the Tab key (by default) to cycle through the interact-able elements in Panels.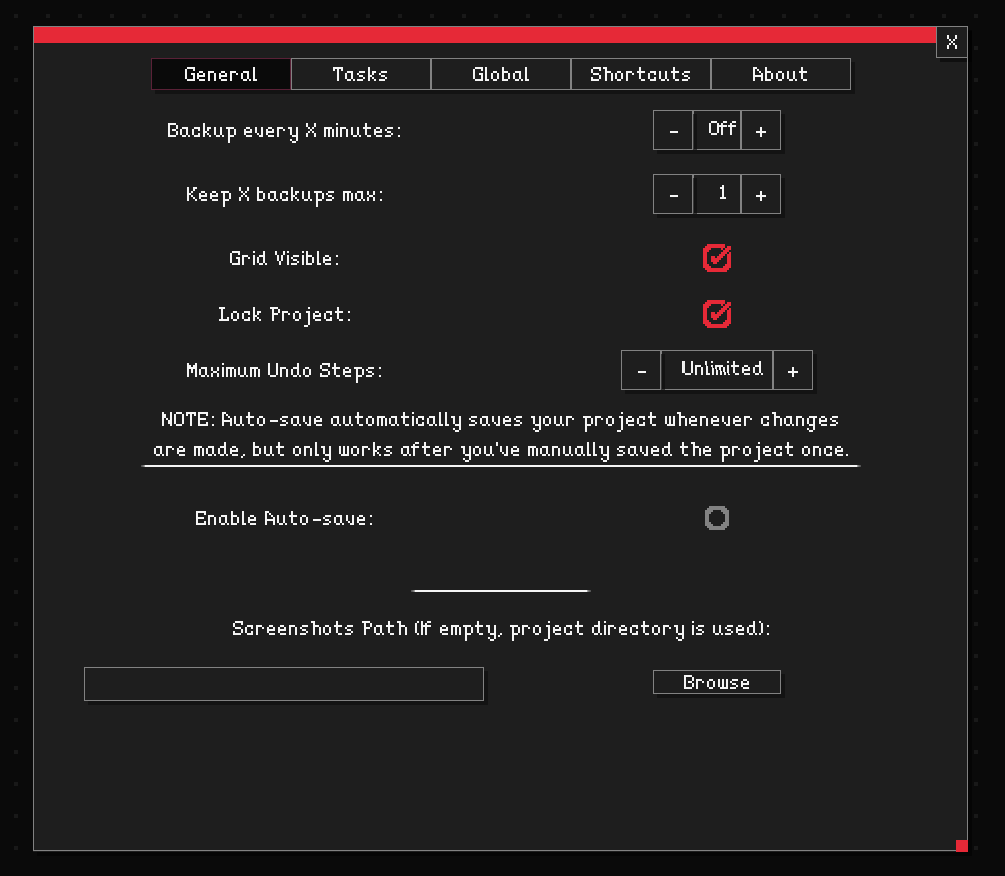 There's a few more minor fixes, as well, that made it into this update. Here's the short changelog in full:
Panels are now resizeable.
Added tab focusing (pressing tab focuses on different, consecutive elements in a panel).
Multiple log files are now created for each time you run the program; a maximum of 20 is maintained.
Screenshots are now named using the clock, not just numerically, allowing for multiple sets of screenshots to be taken across multiple sessions of MasterPlan, rather than overwriting them constantly.
FIX: Paste Content crashes sometimes depending on text in clipboard
FIX: Checkbox button now properly matches the Task's position.
FIX: The Project's modified state (the *, for example, in the title bar of MasterPlan) is no longer incorrectly set directly after loading a project.
FIX: URL buttons are no longer misaligned in Checkbox or Progression Tasks.
FIX: The camera is now locked to pixels for less "funkily drawn" text and images.
As usual, the changelog is packaged with the program as well.
Streaming
Also, I'm going to be streaming MasterPlan development on YouTube tomorrow (4/12/21) at 11AM PDT on my YouTube channel here:
Feel free to come through if you want to submit feedback or ask any questions!
Sales
Lastly, MasterPlan will be going on its first "official" sale here on itch.io! MasterPlan will be available for 20% off for a full week, starting on 4/11/21 at 10AM PDT, through to 4/19/21. If you already have MasterPlan, consider purchasing an extra copy to gift to a friend - I know I'd greatly appreciate it, and they'll probably like it too, haha.
___
Once again, I really do appreciate the love and support you've shown me; it's been very helpful and encouraging to see people really using MasterPlan and finding it useful. I hope to keep working on it and steadily improving it so people who want to make things can do so without their own mind getting in the way.

- SolarLune
Files
masterplan-linux-demo.zip
6 MB
masterplan-linux-release-old(v0.7).zip
6 MB
masterplan-mac-demo.zip
8 MB
masterplan-mac-release-old(v0.7).zip
8 MB
masterplan-windows-demo.zip
7 MB
masterplan-windows-release-old(v0.7).zip
7 MB