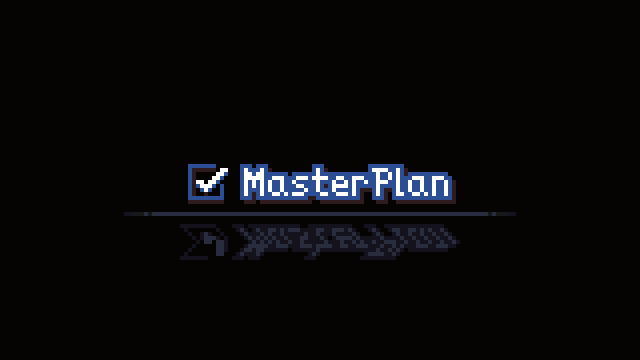 MasterPlan
Hello, this is just a small hot-fix release / small feature addition.
Don't mind me, carry on~
____
Detailed Change-log:
MasterPlan now saves window position on exit (by default).
Screenshot save directory can now be customized on a per-project basis (thanks to Oscar over on GitHub!).
MasterPlan now alerts you to where a screenshot is saved.
Cleaned up splashscreen.
FIX: Demo was disallowing saving improperly.
That's it. Thanks!
Files
masterplan-linux-demo.zip
6 MB
masterplan-linux-release-old(v0.7).zip
6 MB
masterplan-mac-demo.zip
8 MB
masterplan-mac-release-old(v0.7).zip
8 MB
masterplan-windows-demo.zip
7 MB
masterplan-windows-release-old(v0.7).zip
7 MB