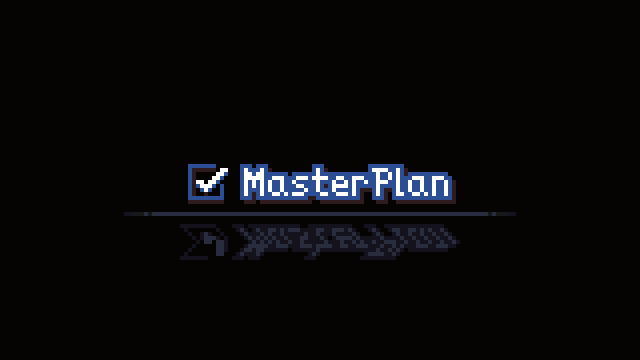 MasterPlan
Streaming MasterPlan Development!
---
Yo, 'sup!
Development on MasterPlan is going pretty well - the next update will be mainly quality of life improvements and bugfixes, like improving support for IME text entry (for languages that require it, like Japanese or Chinese), as well as fixing sound issues.

In particular, though, I thought people might want to watch or ask questions while I'm working, so I decided to stream the process. I used to stream regularly, and decided to try to get back into it! I'll be starting at 2PM Pacific, tomorrow afternoon, 3/25/21.

Feel free to come through and see what I'm working on, if you're interested!
Files
masterplan-linux-demo.zip
6 MB
masterplan-linux-release-old(v0.7).zip
6 MB
masterplan-mac-demo.zip
8 MB
masterplan-mac-release-old(v0.7).zip
8 MB
masterplan-windows-demo.zip
7 MB
masterplan-windows-release-old(v0.7).zip
7 MB